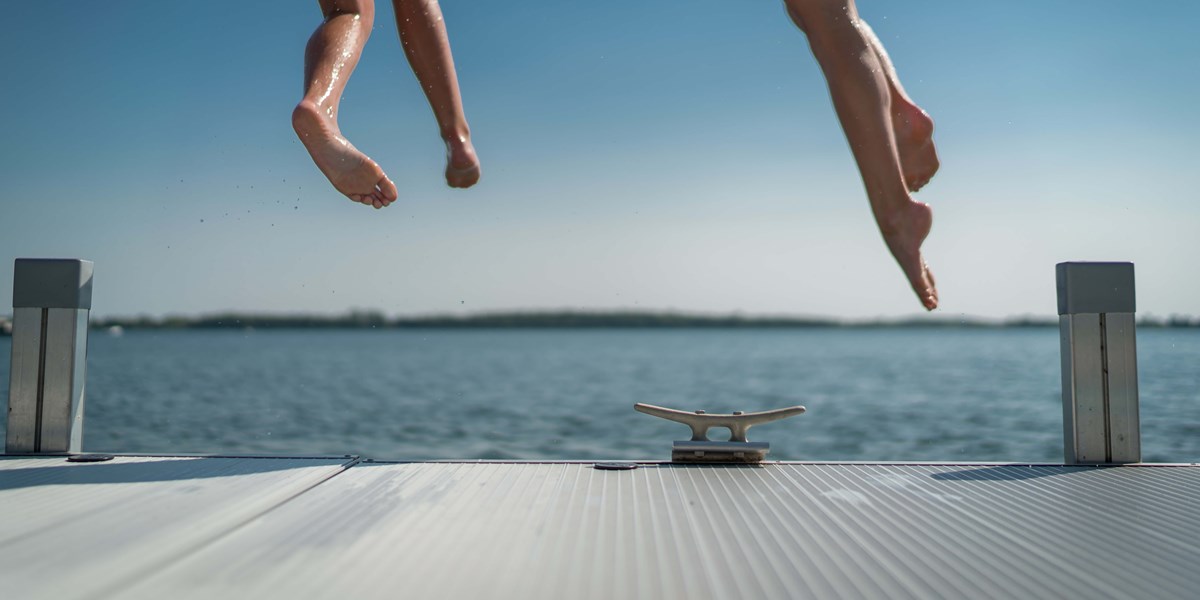 Time spent at the waterfront has never been so clear and fresh. With HydroSweep technology by SafeShore, you can clear the aquatic vegetation that causes problems like swimmers itch and hives, or gets caught in your watercraft motors. HydroSweep also takes care of decaying surface debris and trash that can build up and ruin your beachfront experience, all while mimicking the natural movement of the water. 
SafeShore Presents the HydroSweep Pro - HydroSweepPro.com from Unrestricted MKTG on Vimeo.
A SIMPLE SOLUTION TO CLEANER WATER
Murky water is a problem of the past. Keep your swimming area clean and clear with a fully programmable dock mounted thruster that clears the water within a 100' diameter. The HydroSweep Pro can pump up to 1400 gallons of water per hour, agitating the bottom surface to prevent vegetation from taking root.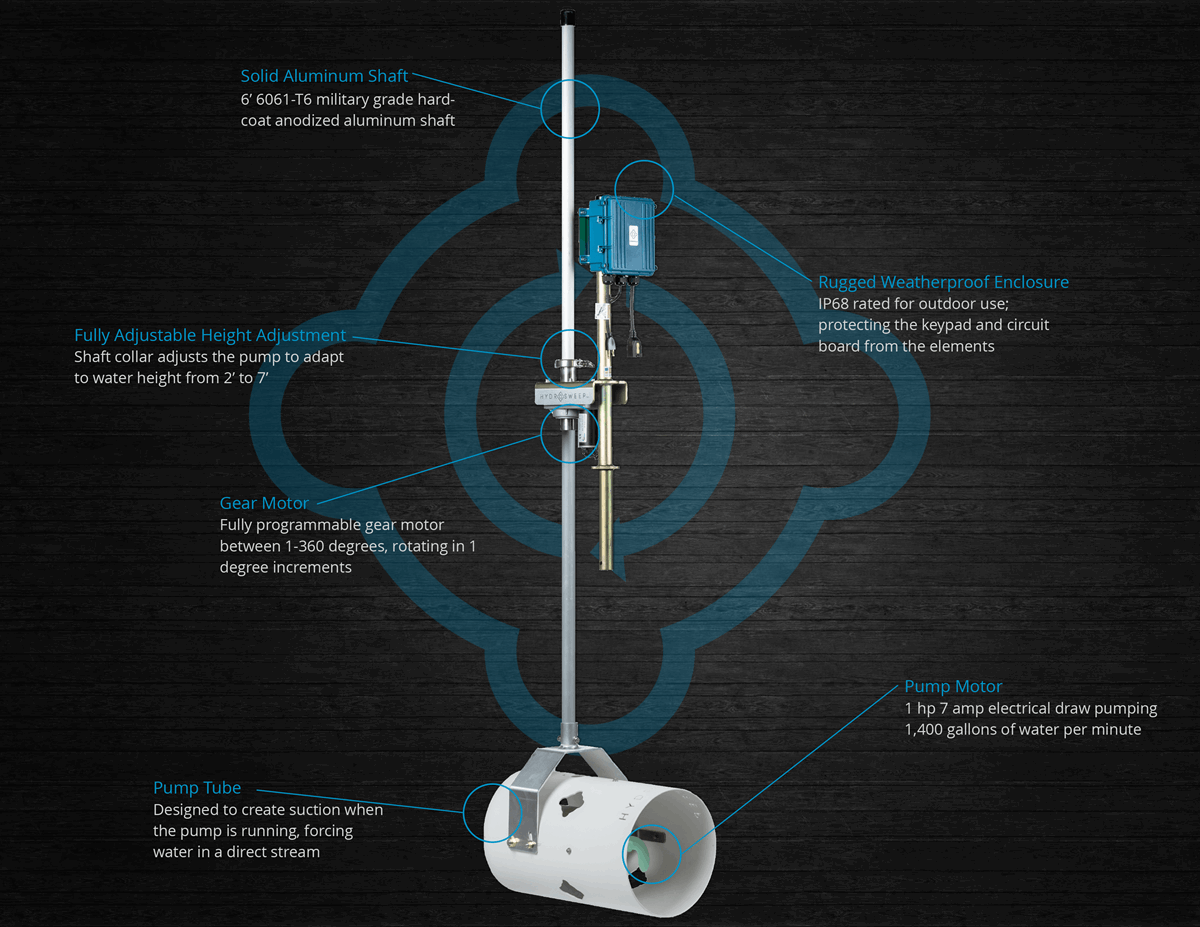 *Image from Hydrosweeppro.com
PROMOTING HEALTHY ENVIRONMENTS
Waterfronts are a place of beauty, and our team at Western Boat Lift respects the aquatic environment, including its natural ecosystems. SafeShore has worked hard to produce a solution that closely captures the natural movement of bodies of water, cleaning it in the same way it would naturally be cleaned. This solution was created in conjunction with the Department of Natural Resources in the US, so we know that it's a safe way to clean the water around your beach or dock.
FEATURES
ECO-MODE Setting (Cuts Power Consumption in Half)
Adjustability of 0 – 360°at 1° increments
Dual Oscillating Speed Control
Speed 1 is 1° / 4 minutes
Speed 2 is 1° / 10 seconds
1hp with 1400 Gallons/Minute Flow
7 Amp Electrical Consumption
Heavy Duty / Commercial
Obstruction Sensing
Microprocessor Controlled
Optional Safety Screen Kit Available
Get in touch with our experts at Western Boat Lift to learn more about the technical specifications and options available.
Contact Us