FLOE DOCKS - PERFECTING SUNSETS SINCE 1983
CUSTOMIZE YOUR LAKE EXPERIENCE WITH FLOE DOCK SYSTEMS
At Western Boat Lifts, we know how important it is to have a launchpad for your summer adventures at the lake. Whether you plan to include a boat lift for your recreational watercraft or just set up a chair and enjoy a colour-streaked sunset, we have dock options that will uplift your lake experience.
LEARN WHAT WE'RE MADE OF
We offer dock sections that are built to last and that stand above the industry standard. Combining custom engineering and durable materials, FLOE dock systems are truly a step above. We've tried and tested them ourselves, and we know this is one of the best systems out there.
FLOE dock systems are made with custom extruded aluminum, corrosion-resistant stainless steel, and aluminum fasteners. These materials stand up to the corrosive and powerful forces of water, which means you get a dock that won't need to be replaced for a long time! You'll also have the peace of mind that comes with safety and stability.
CREATE A CONFIGURABLE SYSTEM
No two shorelines are the same, which is why we take a personalized approach to docks. The three distinct FLOE dock systems we sell are optimized for your specific conditions and needs. Plus, customizable add-ons mean you can create a full lakeside experience with all the tools and accessories you need.
EASY LEVEL SYSTEM
Leveling a dock used to be a major headache, which is why FLOE designed their flush-mounted Easy-Level™ System. This system allows for top side leveling so you can adjust your dock without getting your feet wet. Just grab your cordless drill or FLOE's leveling tool and adjust your dock to changing water conditions easily and quickly. Each section of your dock can be adjusted independently, which means you end up with a perfectly level surface.
Contact Us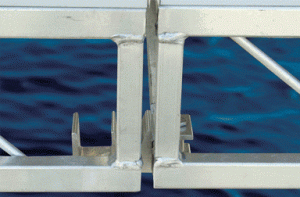 QUICK-CONNECTS™ AND EASY-LEVEL™ WHEEL KITS MAKE LIFE A BREEZE
Just like your home's floorplan, every dock owner wants to design a dock that allows them to do the things they love. Get easy access to your watercraft, a place for fishing or swimming, or just a place to pull up a chair and enjoy the warm breeze.
Using FLOE's trademarked Quick-Connects™ and Easy-Level™ Wheel Kits, you can effortlessly connect your dock in any shape or configuration. Make changes to your dock at any time without calling in professional help.
DECKING OPTIONS TO KEEP YOU GROUNDED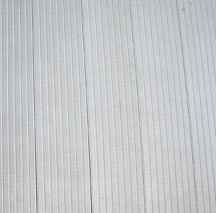 ALUMINUM DOCK DECKING
If you're looking for durability and low maintenance, you definitely want this popular aluminum decking surface for your dock. An open underside allows air to cool the surface of the light-hued aluminum, while the anti-skid surface top side keeps you on solid ground.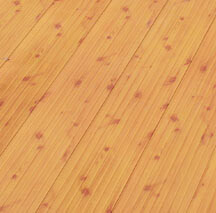 ALUMA-GRAIN™ DOCK DECKING
Lakeside luxury is not far away! It might not look like it, but this decking is actually made from aluminum. FLOE has harnessed an advanced powder coating technology to combine the low maintenance and durability of an aluminum deck with the look of stunning, fresh-cut wood.
ADDITIONAL DECKING OPTIONS AVAILABLE
Have your deck any way you want! Western Boat Lifts offer custom options for commercial and large residential applications, including Cedar Dock Decking and Carpet Dock Decking. Get in touch to learn more about which custom decking options are available and for pricing.
CUSTOMIZE YOUR DOCK EXPERIENCE