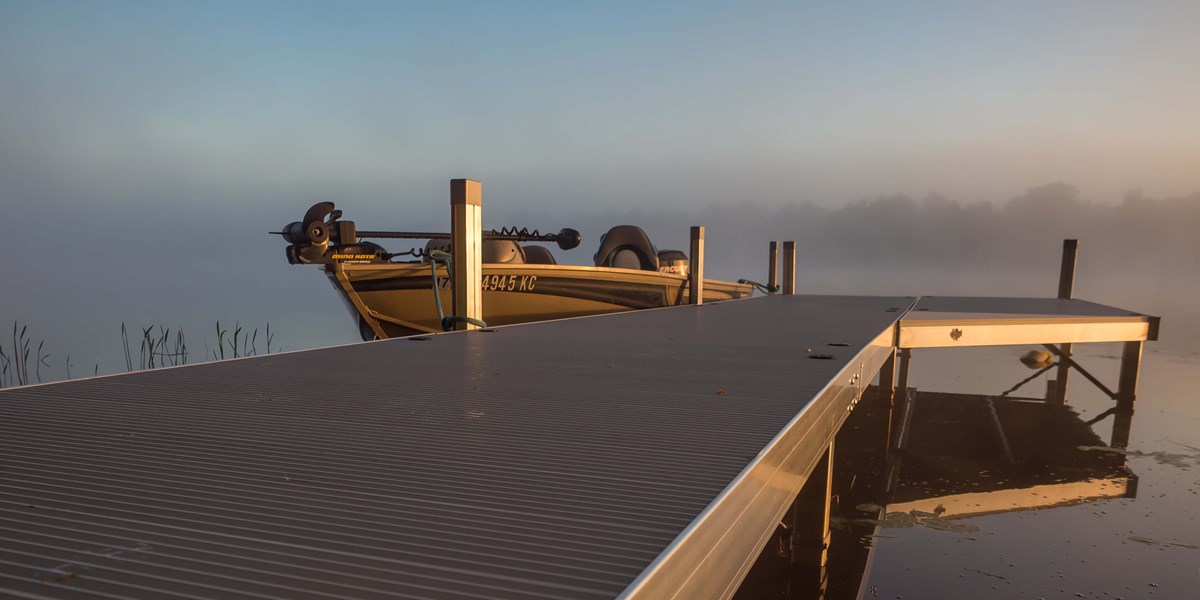 GET MORE SHORE APPEAL FROM YOUR DOCK
FLOE sectional docks offer the perfect blend of stability, variability, and aesthetics. Lightweight sections are made of extruded aluminum, making them easy to move in and out of the water and shift around.
Convenience is one of the best reasons to purchase a sectional dock. Remove your FLOE sectional dock's Easy-Level™ legs easily and without the use of tools.
QUICK-CONNECT™ SYSTEM FOR EASY CONFIGURING
Create the dock that fits your needs perfectly. FLOE's Quick-Connect™ system makes moving your dock sections so easy, you don't even need to get your feet wet! Plus, you can add and remove accessories simply and without tools.
HIGH-QUALITY MATERIALS FOR EXTRA STABILITY
Corrosion-resistant materials and extruded aluminum frames provide extra strength and resistance to wear and tear. Despite not having any hard connections, these docks are solid to walk on and hardy in any conditions.
SPECIFICATION
Dock sections are available in 4′ widths and 8′, 10′ or 12′ lengths.
APPLICATIONS
Sectional docks are a great solution for shorelines with steep hills where traditional roll-in docks aren't suitable and where shoreline space is limited.
Sectional Docks are Best Suited for:
Steep shorelines
Limited shoreline space
Year-round docks
Muddy bottoms

Get in touch with our experts at Western Boat Lift to learn more about the technical specifications and options available.
Contact Us