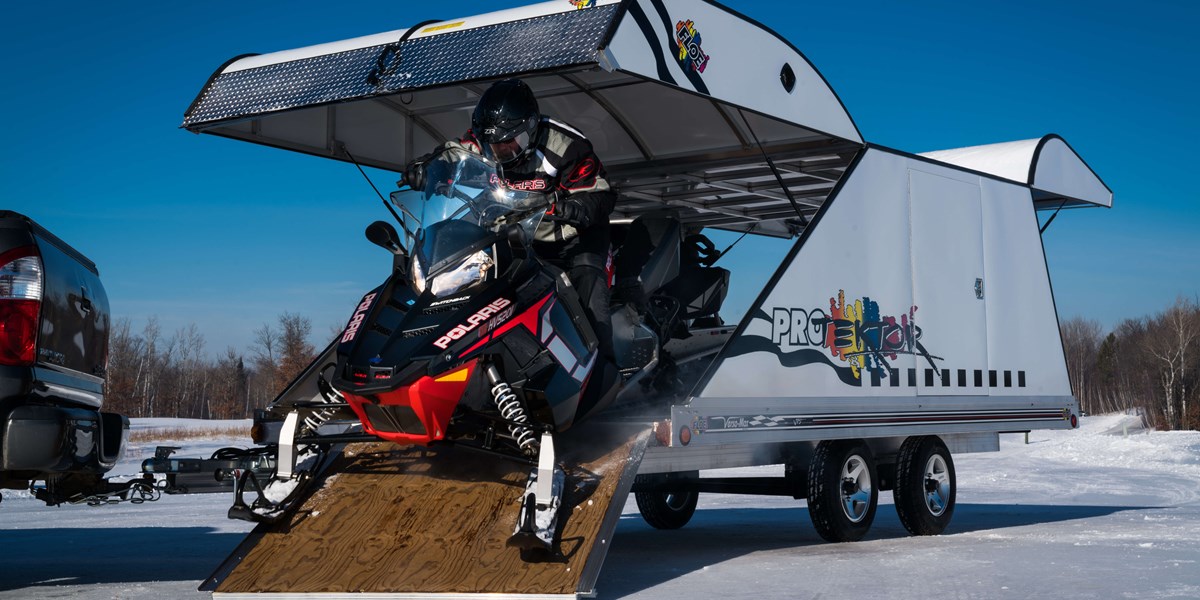 SUPERIOR PROTECTION FOR YOUR TRAILER
Keep your recreational vehicles secure and protected with the Pro-Tektor™ trailer. Lockable front and rear doors provide easy access and smooth opening and closing, and keeps everything secure while you're storing or on the move. An aerodynamic design makes pulling this enclosed aluminum-framed trailer feel as smooth as pulling an open trailer.
CONVENIENT FEATURES
The Pro-Tektor™ trailer includes rock guards, full-length hinges, and a high overhead clearance of 54" to keep you moving easily on your outdoor adventures. Enclosure vents keep the interior dry and balance the pressure inside. A spare tire carrier is an optional add-on for simple fixes when you're on the road. Plus, an easy-access side door is the perfect way to store your personal equipment or tools.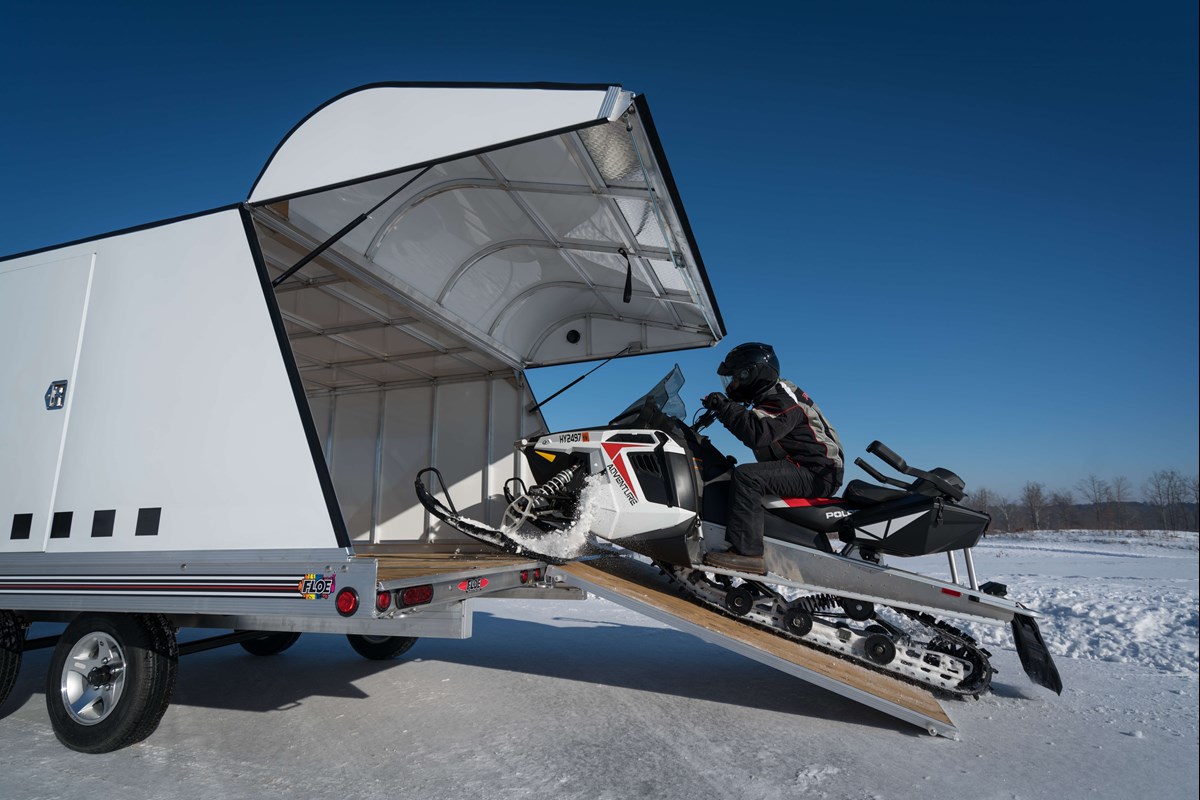 CARRY VIRTUALLY ANYTHING
From heavy-duty equipment to lighter recreational vehicles, the Pro-Tektor™ trailer can carry and store virtually anything you need to bring along.
SPECIFICATIONS
Choose from 12', 14', 16', 22' and 28' trailer lengths to find the perfect fit. No matter which size you choose, it's backed by a 10-year warranty on the aluminum frame.
For detailed specifications on the various sizes of trailers available, visit the Pro-Tektor™ trailer specifications pageor get in touch with our experts at Western Boat Lift.
Contact Us