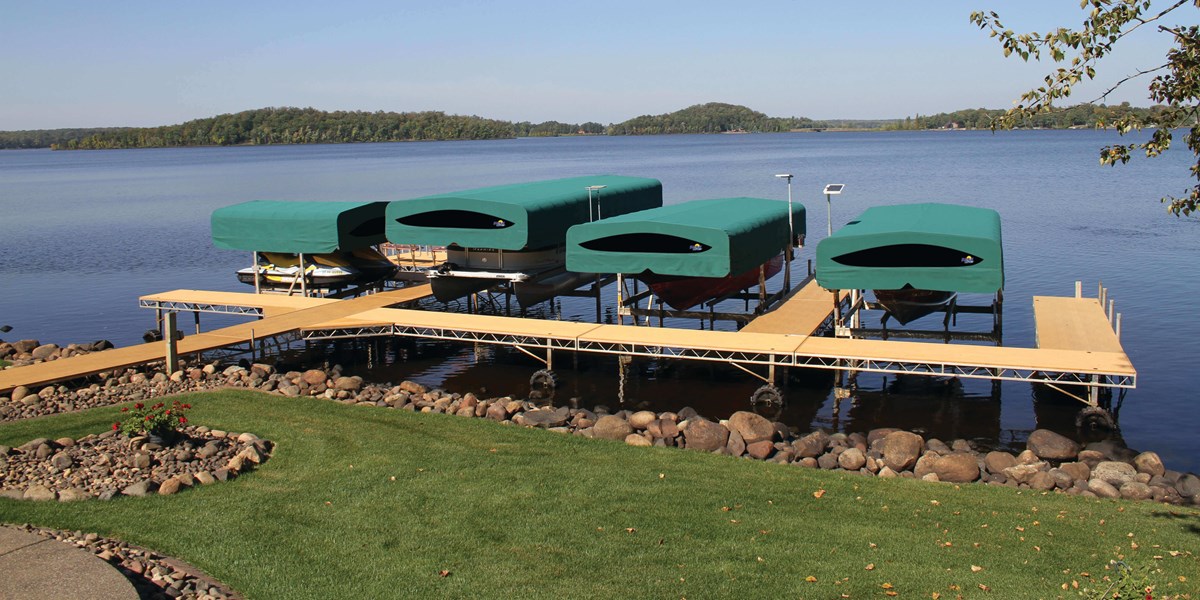 FLOE's Vertical Boat Lifts are fast and quiet, leaving you with a sense of calm and more time to spend on the lake. Plus, you'll get the longevity that comes with careful engineering to remove components like structural welds, which can wear out over time.
Choose a FLOE Vertical Lift for:
Watercraft between 200lbs and 10,000 lbs
Stability and structural integrity
Shallow water locations
Simple adjustments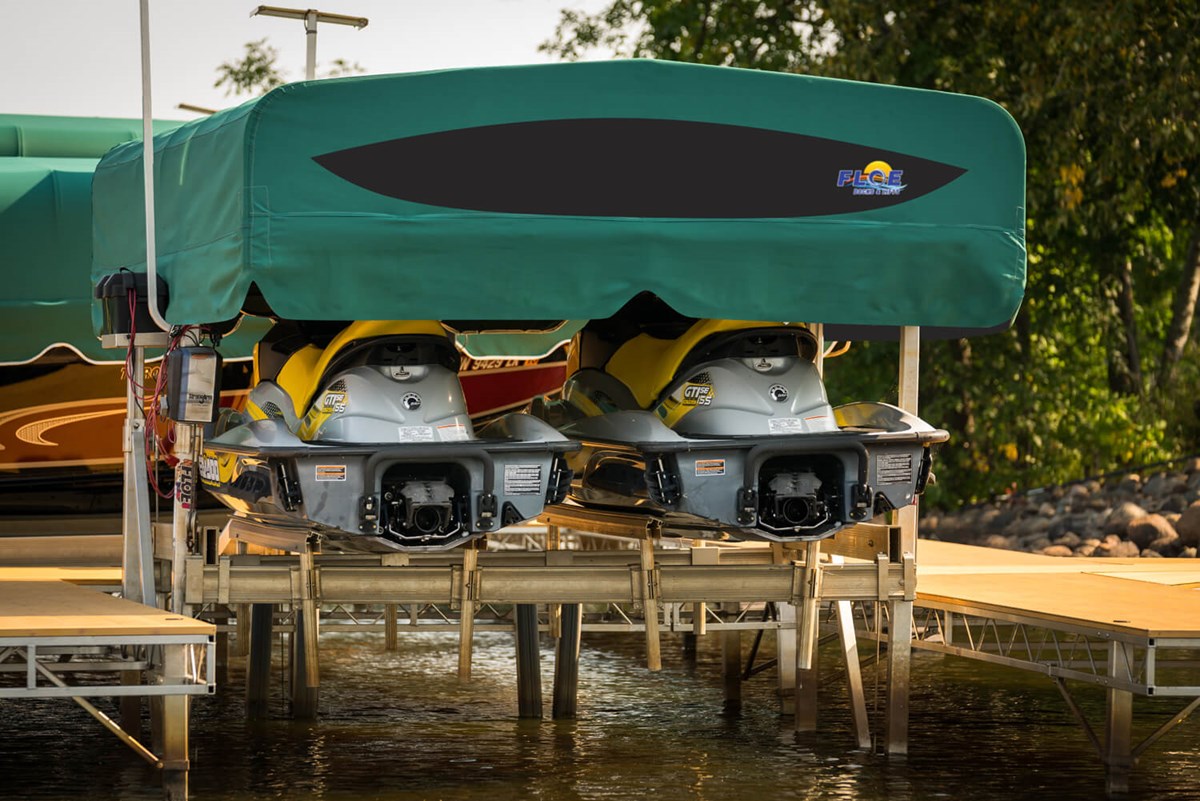 EASY-LEVEL™ LEVELING SYSTEM
If you're not a fan of jumping into the water every time you need to make an adjustment to your boat lift, FLOE's vertical lift systems are right for you. Thanks to their Easy-Level™ system, you won't even need to get wet. Just grab your cordless drill and turn the nut inside the leg to adjust the height of your lift. This is a simple, one-person job that can be accomplished at any time!
OPTIONS FOR WIRED & WIRELESS REMOTE SYSTEMS
FLOE's wired remote system allows you to easily raise and lower your watercraft with the push of a button. Position your remote virtually anywhere with the 30' cord and keep your lift secure with a key switch to disable the system when you're away.
For more convenience, add a wireless remote system that works within 300 yards of your lift. This remote can be stored in a home, boathouse, or virtually anywhere for complete ease of use and security.
LIGHTING & POWER SYSTEMS
FLOE's lighting systems are perfect for those times you come in late from a day of fishing, tubing, or cruising. They also offer an added level of security and safety. If you add a solar charging panel, you'll have a completely maintenance-free boat lift system that's ready to go whenever you are.
Contact Us

VERTICAL SCREW DRIVE LIFTS
In addition to winch lifts, Western Boat Lift offers vertical screw drive (VSD) lifts, which are faster and stronger than a regular vertical lift.
BALL-SCREW LIFT TECHNOLOGY
FLOE's vertical screw drive lifts make use of FLOE's ball-screw lift technology, eliminating the need for hydraulics and winches. That comes with a few benefits, including:
Lifting cables that won't wear out
Smooth and quiet lifting
No leaking fluids from hydraulics
Up to 50% faster lifting than traditional lift systems


AVAILABLE IN A VARIETY OF SIZES & CAPACITIES
FLOE Vertical Lifts come in a variety of models. At Western Boat Lift, we're here to help you find the best option for your location, lifestyle, and watercraft. Head into our location or call us to talk to an expert on VSL Lifts.
Models: VSD-3800, VSD-5000 and 5000 Pontoon, VSD-6000, VSD-6500 and 8000, VSD-10,000
For technical specifications and lift measurements, please visit Floe Vertical Lifts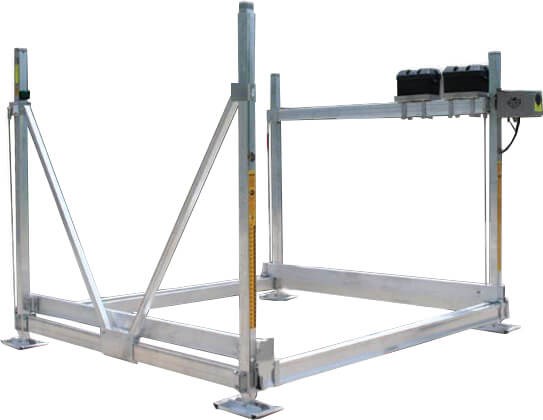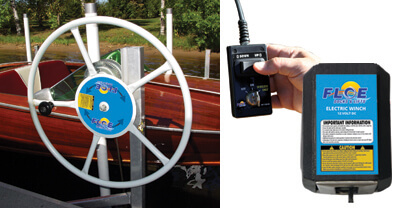 VERTICAL WINCH LIFTS
Built with the same high quality as the VSD lifts, vertical winch lifts from FLOE are simple to operate and built for endurance. These lifts feature electric 12 volt and manual winches.
V1600 Vertical Winch Lift
The V1600 vertical winch lift is the perfect boat lift for today's PWCs.  A full 56" of vertical travel and optional 14' canopy system ensures your watercraft will be high and dry. 
Bed Travel: 51″
Inside Width: 60″
Outside Width: 73.25″
Outside Length: 73.125″
Leg Travel: 24″
Frame Weight: 155 lbs
Inside Width w/Single Vertical Guides: 55″
Bunk Options: Full-Length Boat Bunks are included
AVAILABLE IN A VARIETY OF SIZES & CAPACITIES
We're here to help you find the right fit for your watercraft. Get in touch to learn more about the differences between FLOE's vertical winch lift models and choose the one that's right for you.
Models: V-2602, V-2000, V-3600 and V-4600
For technical specifications and lift measurements, please visit Floe Vertical Lifts