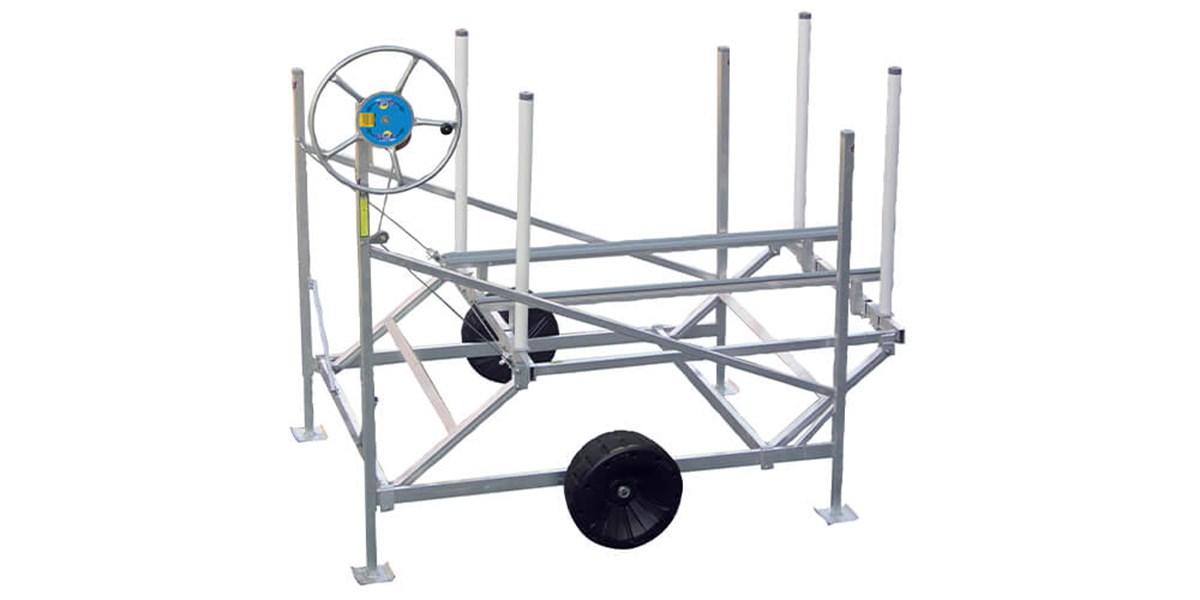 PIVOT BOAT LIFTS
A DURABLE & ECONOMICAL SOLUTION FOR SMALL BOATS
FLOE's extra-rigid pivot boat lifts are designed with a lifetime of boating adventures in mind. These lifts are designed specifically for small boats and personal watercraft (PWC) weighing in at under 1600 pounds. They're simple to operate, built to last, and they'll make getting in and out of the water a breeze for your whole family.
OTHER FEATURES YOU'LL LOVE ON OUR PIVOT LIFTS
When you're at the lake, you want to spend time enjoying the water rather than fussing around with a boat lift. Our clients at Western Boat Lift enjoy the convenience offered by FLOE's pivot lifts. A few unique features include:
A manual winch with an automatic load-holding brake, aluminum pullies and stainless-steel fasteners
Smooth operation with fewer friction points
Infinite adjustments with adjustable leveling legs


EXTRA OPTIONS FOR YOUR PIVOT LIFT
When you want to relax and enjoy the day, you'll also want all the add-ons that make lake life even more convenient. In addition to the great features you'll already get with your pivot lift, you can add:
An optional Pro-Park Vertical guide-in system
An optional wheel kit allows you to roll your boat lift in and out without lifting


Get your boat and lift in and out of the water without all the fuss and manpower!
AVAILABLE IN A VARIETY OF SIZES & CAPACITIES
There are three models to choose from when it comes to pivot lifts, and finding the right fit depends on your watercraft. Some lifts hold multiple PWCs, while others are ideal for small boats.
Models: PWC-1300, P-1200, P-1600
For all technical specifications and lift measurements, please visit Floe Vertical Lifts or get in touch with our experts at Western Boat Lift.
Contact Us